ESG Performance
Ardentec headquarters adopted the RBA management standard to set a direction for upstream customers and downstream suppliers.
Responsible Business Alliance (RBA)
Ardentec headquarters' 4 sites underwent the RBA Validated Audit Program (VAP) in August 2020 and achieved the platinum rating with a full score of 200 in initial audit.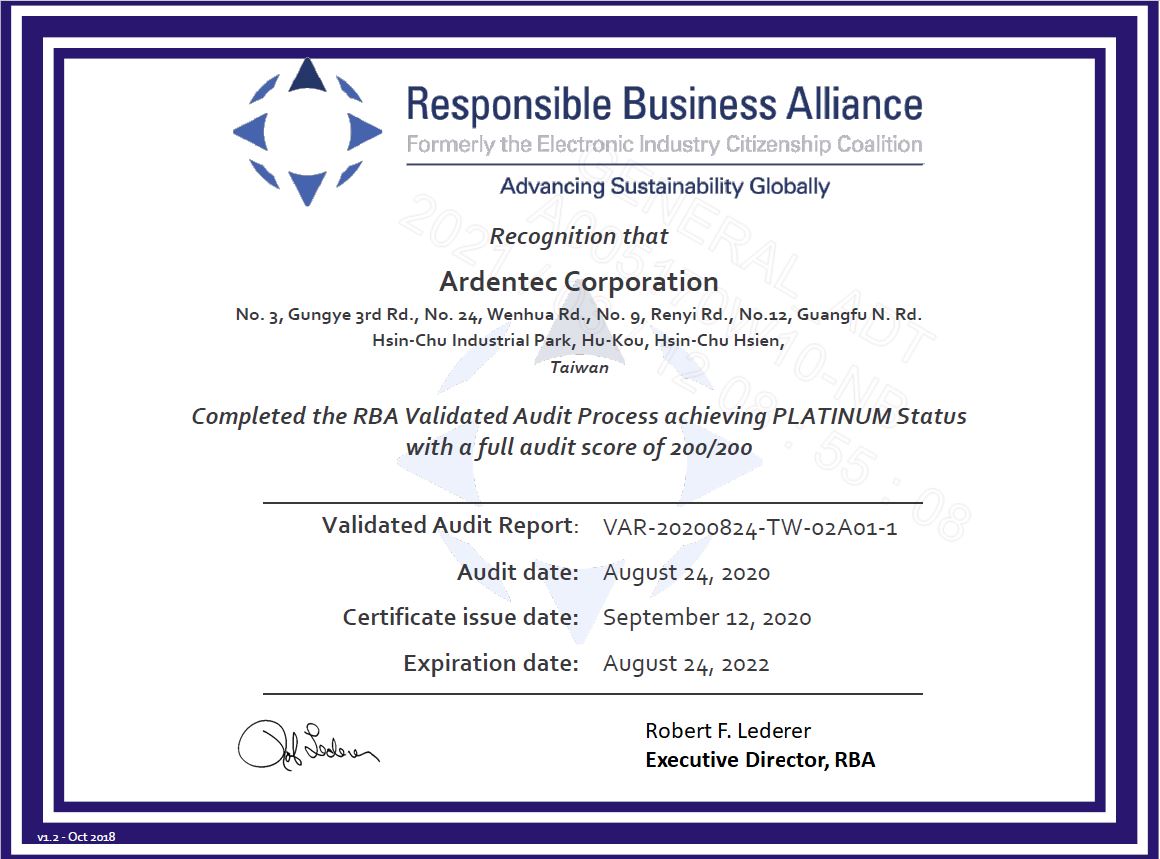 Factory of Choice (FOC) Award
Ardentec headquarter's 4 sites obtained the RBA Factory of Choice (FOC) Award in January 2020, and pass the extension of RBA FOC in 2021.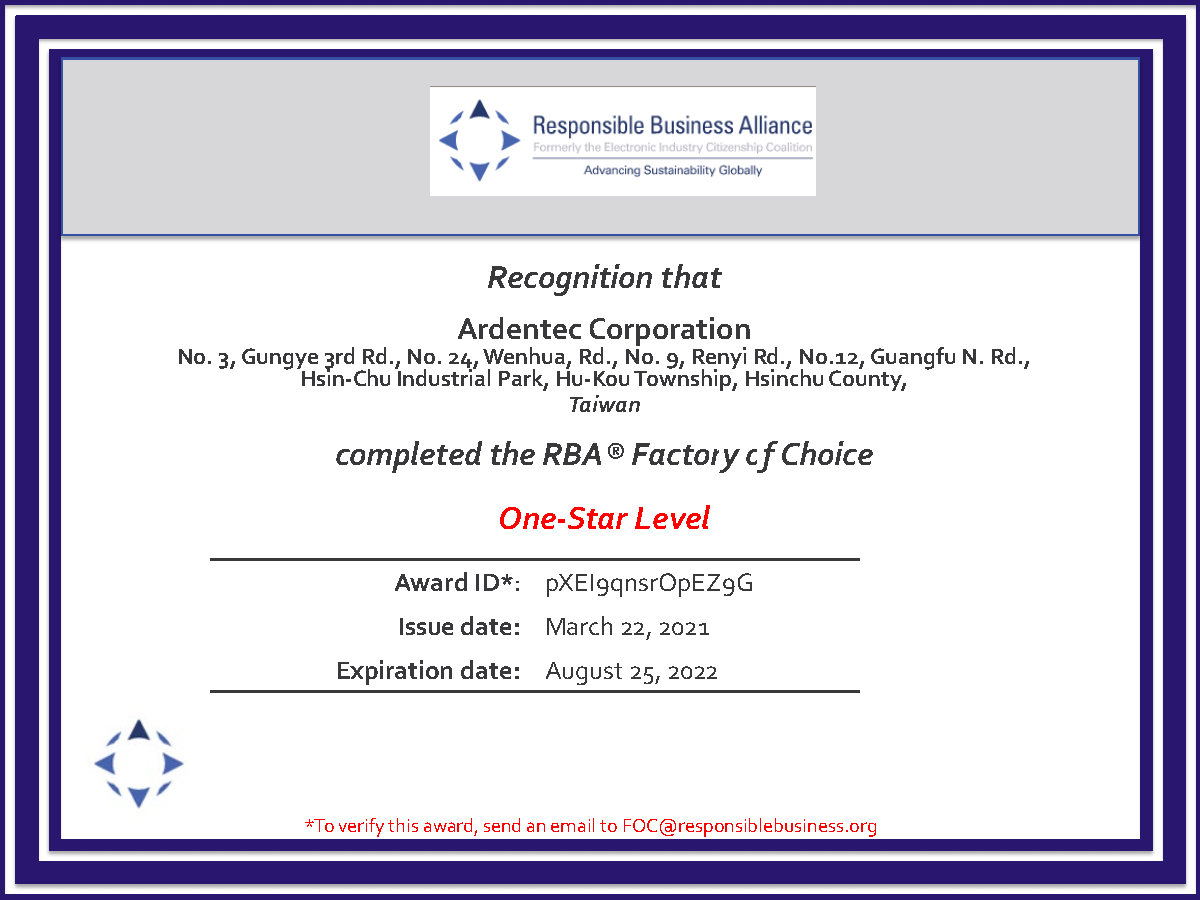 RBA Factory Lead Certification Program
Sustainability Division Project Senior Director is responsible for CSR performance and was certified by the RBA Factory Lead Program in January 2020.