ESG Performance
Ardentec headquarters adopted the RBA management standard to set a direction for upstream customers and downstream suppliers.
Responsible Business Alliance (RBA)
Ardentec headquarters' 5 sites underwent the RBA Validated Audit Program (VAP) in November 2022 and achieved the platinum rating with a full score of 200 in closure audit.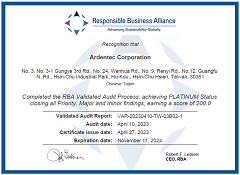 Factory of Choice (FOC) Award
Ardentec headquarter's 5 sites obtained the RBA Factory of Choice (FOC) Award again in May 2023.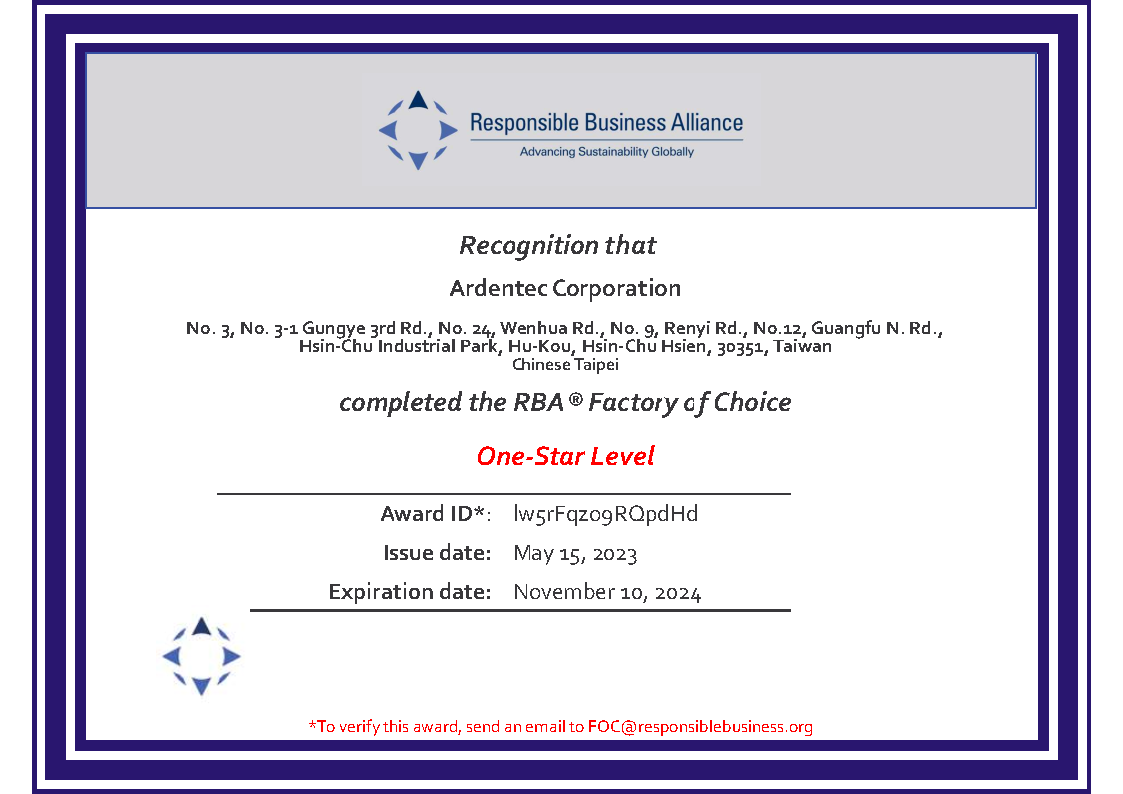 RBA Factory Lead Certification Program
Director of HR & Service Division, involved in promoting CSR performance, obtained the Certificate of Training Completion of RBA Factory Lead Program in April 2023.